"See yourself living in abundance and you will attract it. It works every time,..."
– Bob Proctor
2 tags
"If you see it in your mind, you're going to hold it in your hand."
– Bob Proctor
7 Tremendous Effects of Having a Positive Attitude
Our attitude toward life determines life's attitude towards us.~Earl Nightingale I always advice people to FOCUS on what they LOVE and not on what they HATE, to look for the GOOD in people instead of the BAD, to act as they would LOVE to be not as others tell them they should, for what we focus on expands and "what we resist, not only persists but will also grow in size." Carl Jung. By being a...
Two Rules For Attracting Abundance In Your Life
The Universal Mind is static or potential energy; it simply is; it can manifest only through the individual, and the individual can manifest only through the Universal. They are one. ~ Charles F. Haanel There are two basic rules, which if followed, would eventually help you attract whatever it is you want to attract in your life. The first rule would be: Whatever it is that you want, you have to...
2 tags
8 Steps Towards Mastering The Art Of Manifestation
"Our life is a manifestation, and we can very well make that manifestation beautiful and meaningful and have a good influence." Thich Nhat Hanh I posted a question on our facebook page last week, asking my dear facebook friends  how good are they at manifesting things, how good are they at attracting what they want in their lives, and usually they engage and answer to these questions but this...
"Follow your bliss and the universe will open doors for you where there were only..."
– Joseph Campbell
1 tag
"To live a creative life, we must lose our fear of being wrong."
– Joseph Chilton Pearce 
HOW TO CHANGE YOUR MIND AND YOUR LIFE BY USING... →
TINY WISDOM: WE CAN CHOOSE RIGHT NOW "You are your choices." -Seneca It sounds like such a cliché to say that most of what we're seeking is already within us, but nonetheless, it's true. Happiness doesn't only exist in some perfect tomorrow when our circumstances look ideal. It's a moment-to-moment choice that has to do with how we perceive and respond to what's in front of us. We can choose...
2 tags
Life Follows You
Life is what you make it. Everything that is happening in your life is a result of what you have given out in your thoughts and feelings. Your destiny is based on how you think and the way you feel about everything.  Life is not happening to you. Life is following you.
1 tag
"Destiny is no matter of chance. It is a matter of choice."
– William Jennings Bryan
1 tag
"See the things that you want as already yours. Know that they will come to you..."
– Robert Collier 
1 tag
4 tags
"Life is joy. Don't convince yourself that suffering is part of it."
– Paulo Coelho
2 tags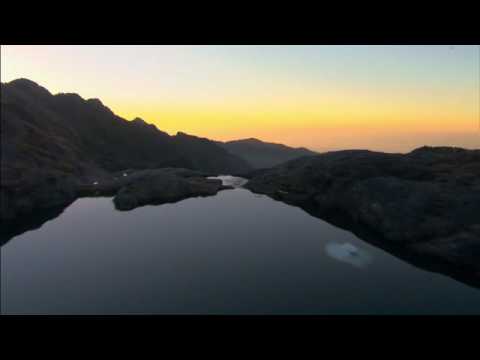 "Our future isn't written. Life is made from the choices that we make."
– Back to the Future (1985)
"People are about as happy as they make up their minds to be"
– Abraham Lincoln 
1 tag
1 tag
1 tag
3 tags
1 tag
4 tags
2 tags
2 tags
Quantum Physics says...
Quantum physics really begins to point to this discovery. It states that you can't have a Universe without mind entering into it, and that the mind is actually shaping the very thing that is being perceived.
2 tags
The Law of Attraction
Did you know that you can get whatever you want no matter how big it is. You can do whatever you want and everything you wish to happen will come true. How? Everything is possible if you will apply the Secret. What is the Secret? The Secret is the Law of Attraction.  This Law basically means; the attractive, magnetic power of the Universe that draws similar energies together. It manifests...
2 tags
Invictus: by William Ernest Henley
Out of the night that covers me, Black as the Pit from pole to pole, I thank whatever gods may be For my unconquerable soul. In the fell clutch of circumstance I have not winced nor cried aloud. Under the bludgeonings of chance My head is bloody, but unbowed. Beyond this place of wrath and tears Looms but the Horror of the shade, And yet the menace of the years Finds, and shall find, me unafraid....
1 tag
1 tag
3 tags
1 tag
DREAM,BELIEVE AND FINALLY RECEIVE :)
1 tag
"All that we are is a result of what we have thought."
– Buddha (563 BCE - 483 BCE)
1 tag
"That a man can change himself… and master his own destiny is the..."
– Christian D. Larson
1 tag
"You can have what you want—if you know how to form the mold for it in your own..."
– Robert Collies
1 tag
"You create your own universe as you go along"
– Winston Churchill